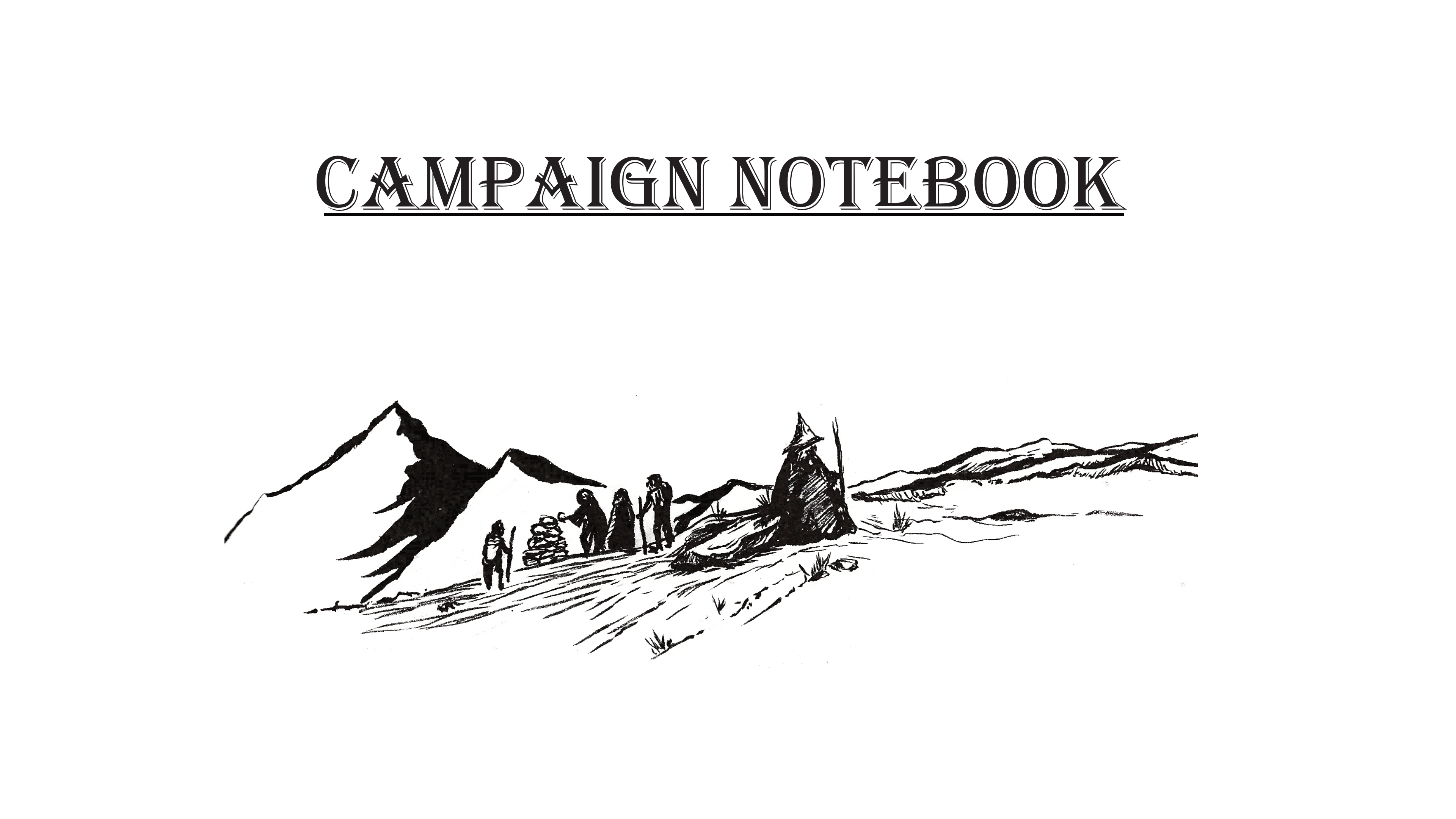 Deluxe Campaign Notebook
NOTE: Formatted for American Letter size, which means large per our scene. This was done, so you can draw on your hexes, write in it, and allow it to be easy to see and use. Can be printed out at home as regular half letter zine (in booklet format), but will be pretty tiny to read. Yet possible and fully usable!
Or print out at size, and put in your 3-ring binder!!

In this (2)d8 only book, you will get an enclosed toolset to generate a session and/or campaign on the fly, or, to roll and prepare in advance. Great for the soloist or group player.
You get:

three "campaign" sections, which include a hexmap, 2 grids, and a dot sheet.
numerous blank d8 tables per section for you to fill in to your preference
D88 Wilderness Encounters
D88 Dungeon Encounters
D88 Settlement Encounters
D88 Loot Body table
D88 Item Creation tables (Mundane & Magical)
72 Dungeon Geomorphs to roll and draw from (make them wobbly for caverns)
Multiple d8 NPC and Settlement and Dressing tables
Numerous d8 tables to create world generating things on the fly
two blank "idea" pages, for you to collect inspiration
places for each section to keep track of NPCs, rumors, threads, etc
NOTE: This is made for fairly generic vanilla fantasy, with things like goblins, gnomes, gnolls, dragons, golems. Add your chosen ingredients in the blank tables to throw in the spice! It does not contain stats, so that it can be played with any fantasy role-playing game. I do not write full expositions here. You will need to add names and specifics.

It is designed to be a living document of sorts. Add your own treasure, rumors, creatures, encounters before a session. Then, when you play with the characters, mix it up, roll on those for specific flavor and then the included tables for some filler. If you are a solo player, generate hexes, waypoints, locations, encounters all on the fly, with 2 d8s!

Either unite the 3 campaign sessions for one long, epic campaign. OR, have three ongoing campaigns at once. Have all the tools and tables at hand, enclosed, organized.

Plans for printed editions underway!
Good gaming to you,
Ruins


Purchase
In order to download this game you must purchase it at or above the minimum price of $5 USD. You will get access to the following files:
Deluxe Campaign Notebook Combined.pdf
5 MB
Site Worksheet.pdf
386 kB
Alternative Site Worksheet.pdf
386 kB
Exclusive content
Support this game at or above a special price point to receive something exclusive.
Community Copies
If you find it financially difficult to purchase this product, please feel free to take one of these copies! Enjoy and good gaming to you.
Comments
Log in with itch.io to leave a comment.
Any chance for an A4 formatted version?
You are amazing my friend!
community copies planned?